The MR2 was fighting back every step of the way.
Granted I am trying to use a motor that was a bit on the big side but silly things like the coupler not being right and potentially making my motor scrap, the drive shafts not fitting, heating being a pain, too much weight in the car, too many little black boxes that are essential but don't do anything useful that a switch couldn't do, inadequate brakes that would be expensive to up grade, ditto head lights and suspension, a need for 60-70 miles of range resulting a pack of about £10k.
I couldn't afford to follow it through and I would end up with a car that has no batteries or no useful range that I don't like driving or being seen in.
I don't even get on with the typical MR2 owner/driver, too much tearing around and writing off their cars and then upgrading to a tubby (turbo), V6 or V8 for even more speed and even worse fuel consumption and even faster crashes.
I should have got a Land Rover or an MGB but having built the tractor now I can see how easy it is for me to build a road legal trike to MSVA requirements and do it cheap using scrap metal and wood. At less then a third the weight of the MR2 I should be able to get away with about a third of the pack cost.
For fun I was playing around with this layout. Using the 12" motor to drive a Lada Niva transfer box to give two ratios and into a Yamaha Virago shaft drive wheel. The numbers come up at 42mph and 75mph at 3500rpm in each gear.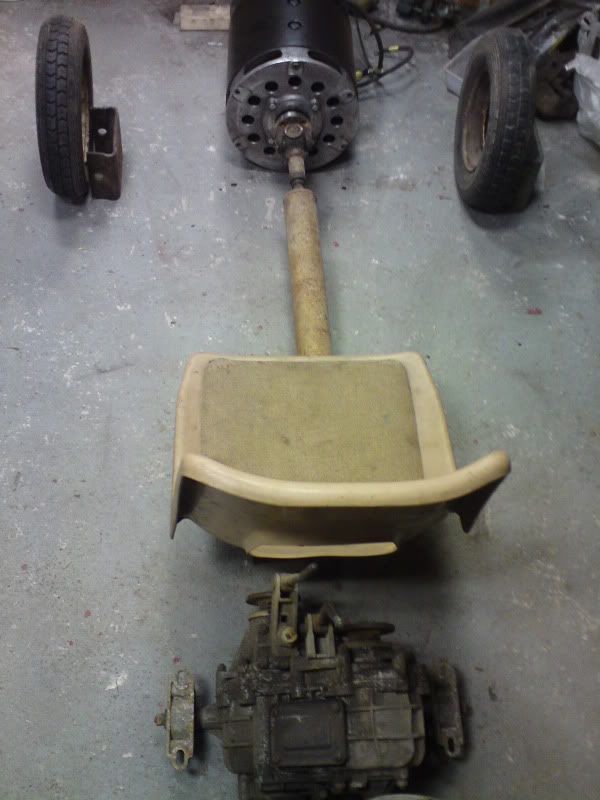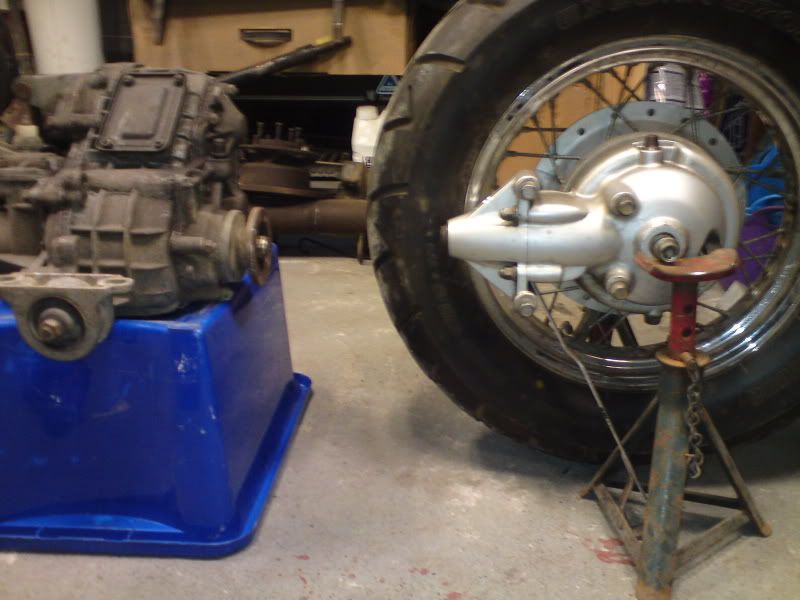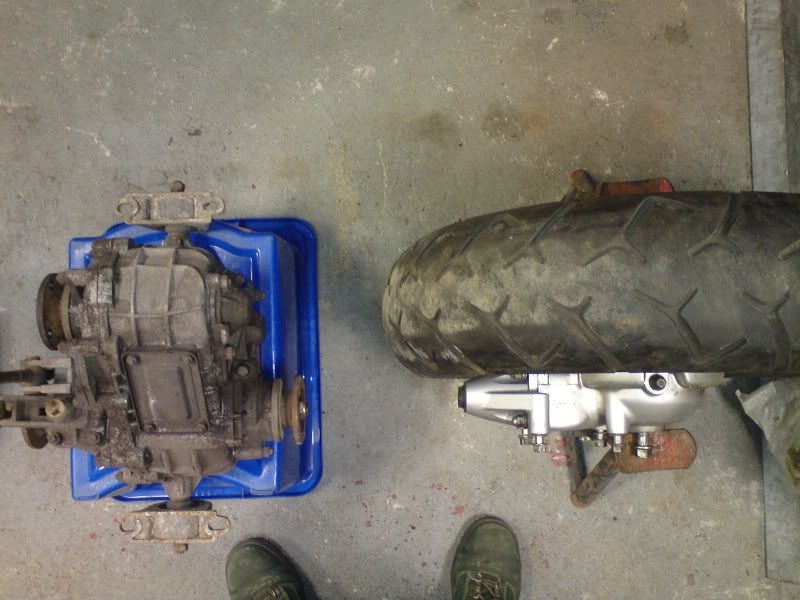 My friend Todd, hot rod builder, then came up with this over one of my photos.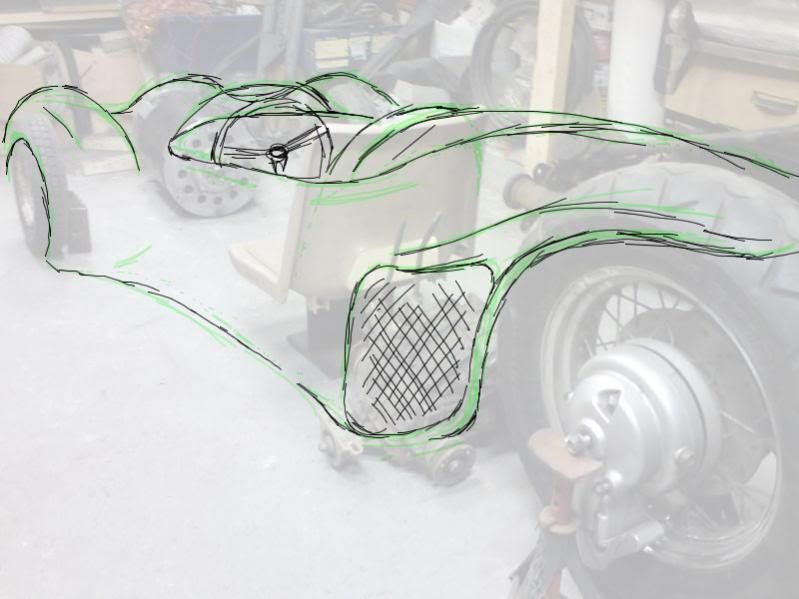 I quite like it! With the comm end of the 12" motor sticking out complete with Art Deco cover it would make a really cool looking 30's style streamliner. The transfer box is optional really but it give good town and motorway ranges, just need to remember not to knock it out of diff lock under power.