We got the motor armature on the lathe today.
The fan was very good at flinging coolent all over the shop!
The shaft is now parallel and with a 'cut line' to saw off later. We couldn't part it off on the lathe as there was no means of supporting the armature at the same time.
So I finally got the motor parts machined and back in my workshop.
The crank end machined.
With a plug in the end to assist drilling later.
The bearing carrier. Broken cast iron one and new aluminium one. Note it has a machined retainer on the outer side to save space and to add strength.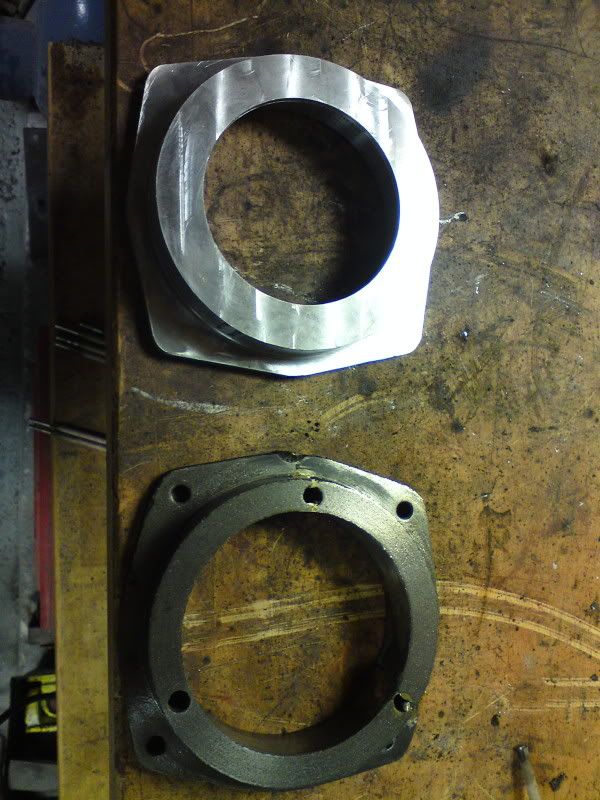 Bearing carrier drilled and tapped M8 and fitted to the DE cap.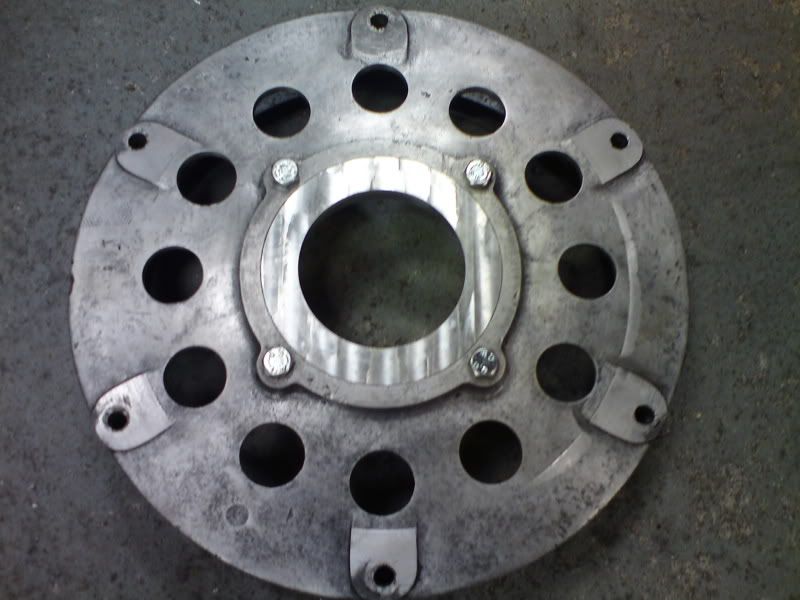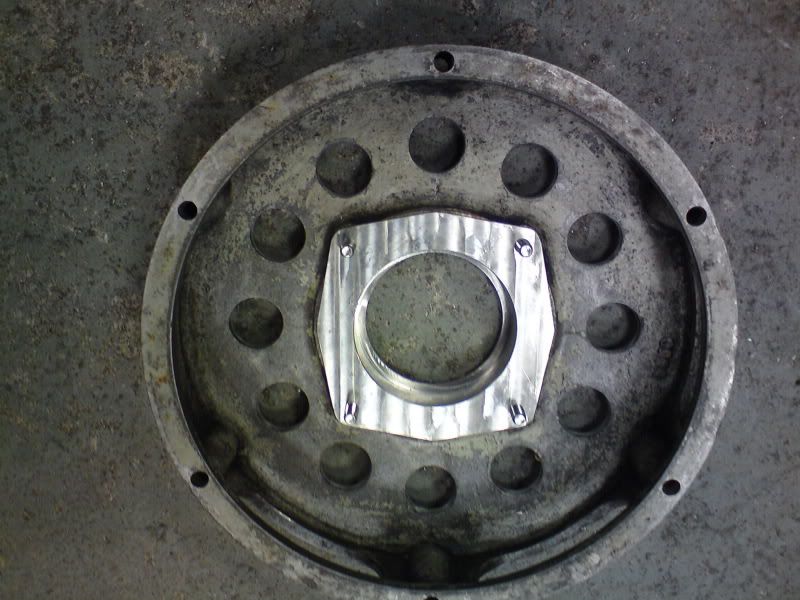 Bearing carrier drilled and tapped with blind M6 holes to take inner bearing retainer.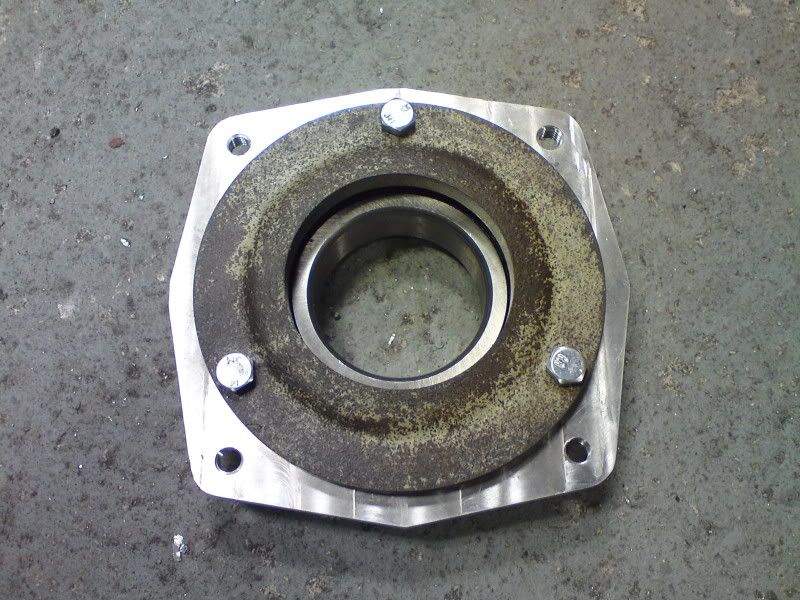 The bearing assembly in the DE cap.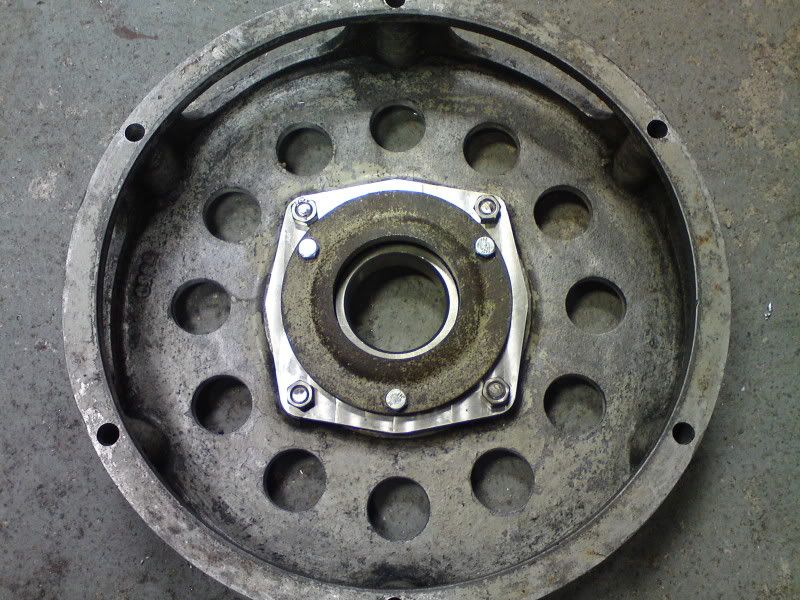 The crank end fitted into the bearing.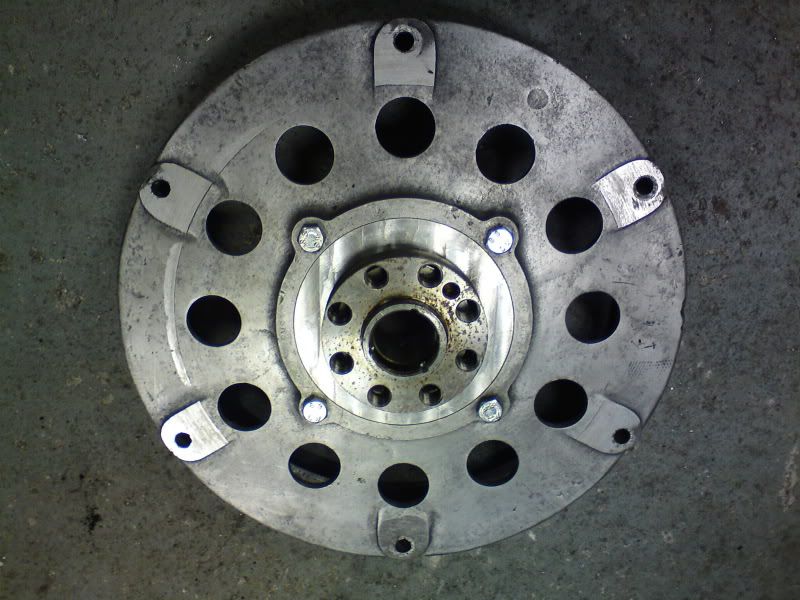 Machined flywheel and clutch assembly in the gearbox.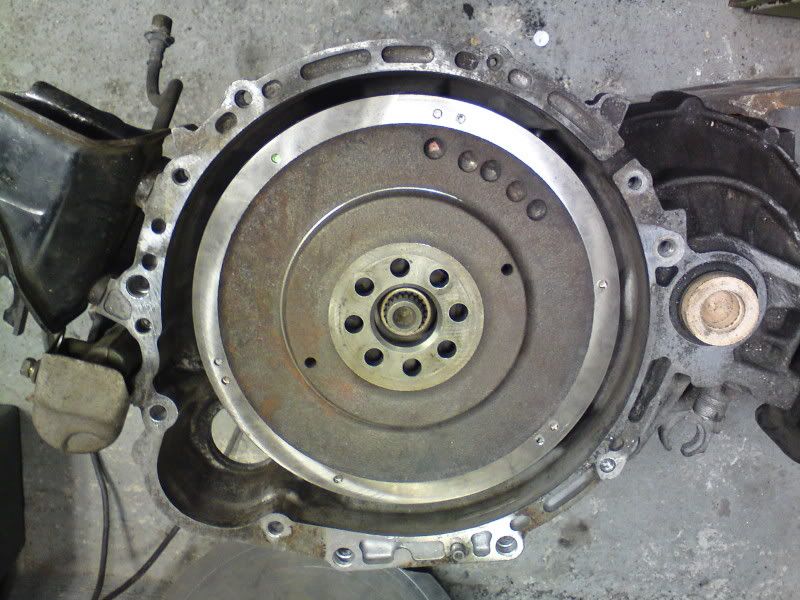 This is how the DE cap and crank end looks fitted to the flywheel.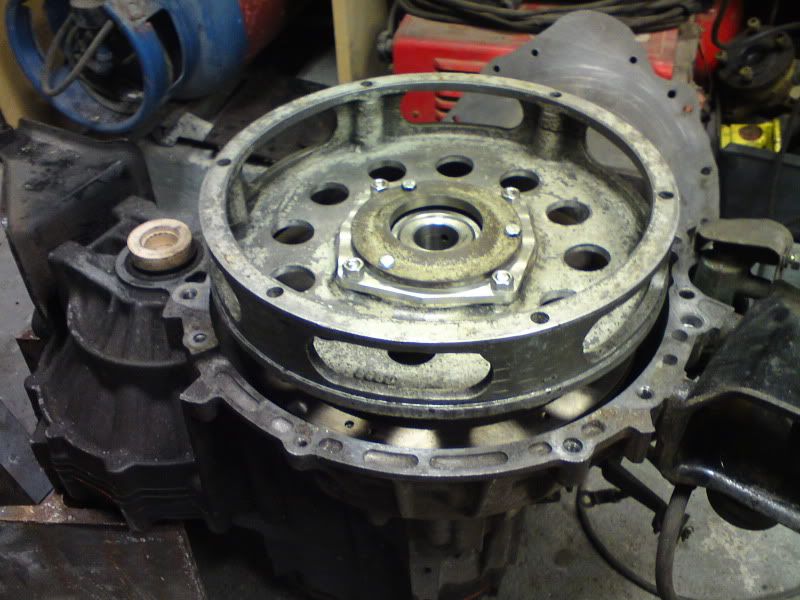 This is the space left for the adaptor plate. Just on 19mm.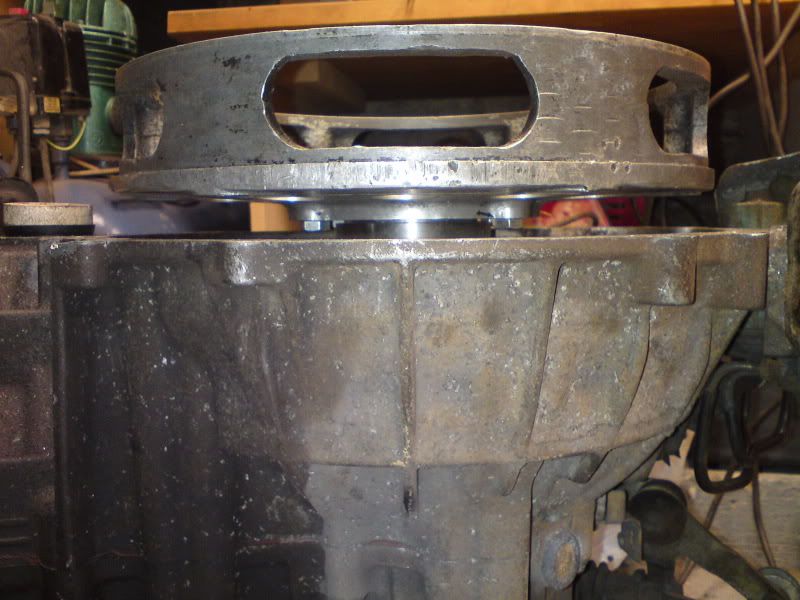 One advantage of having the crank end coupler held in the bearing like this is that I can centralise the motor DE cap on the adaptor plate without the weight of the motor on it.
Machined parallel motor shaft with larger bearing shoulder and the end cut off.
Crank end loose fitted to the motor shaft.
Armature and crank end coupler on the pillar drill.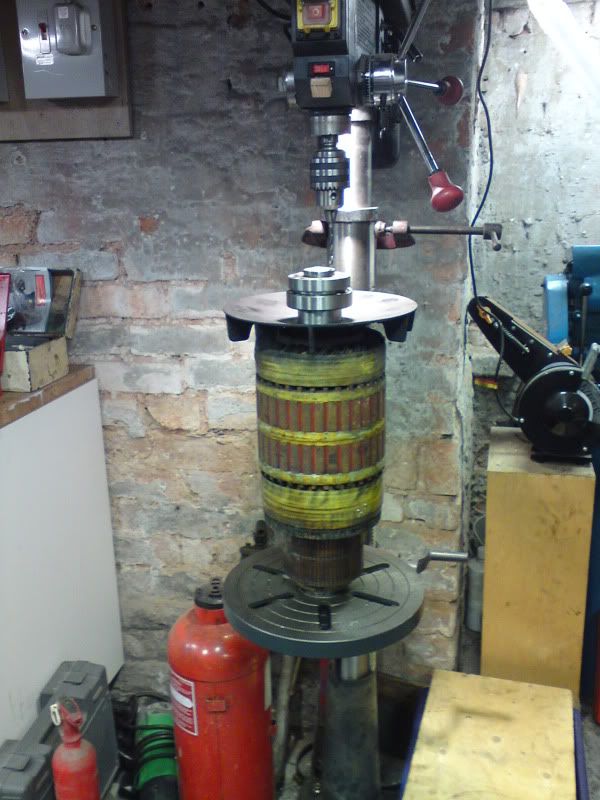 This is where the little plug in the crank end came in. It allowed me to drill a centre bore tapped M8 and then to drill three M8 holes into the joint to form threaded keyways for 12.9 high tensile set screws.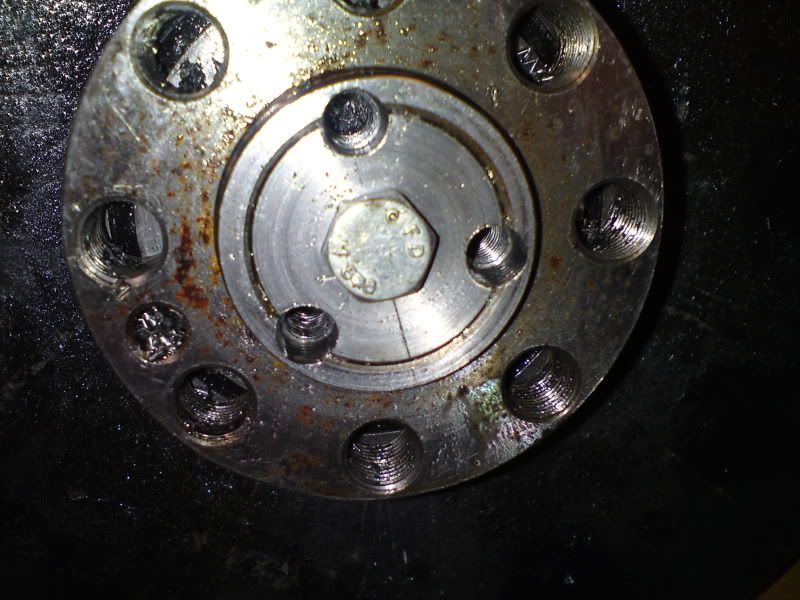 This is where I am up to tonight. I need to get a M8 bottoming tap to finish off the holes and then I need the set screws to be wound in before I can go any further with assembly.
I will also need to make an extractor to pull the coupler off the motor shaft so that I can dismantle the motor again to get it out of the basement workshop.