Nice to se a hybrid section on the site. As you all know I own a pure EV
www.solarvan.co.uk
, but my wife and I also own UK spec Honda Insight's!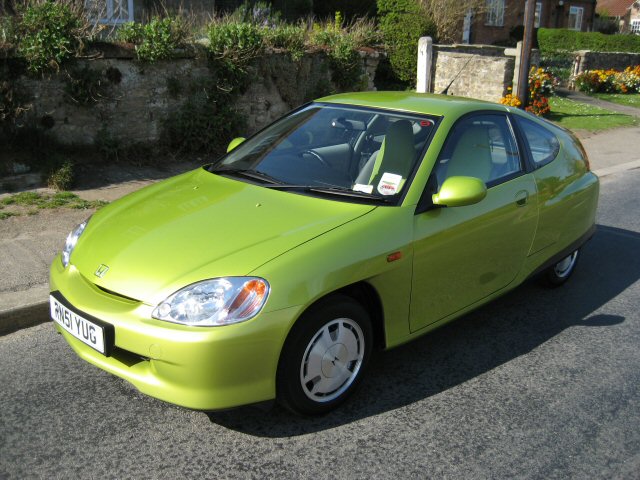 His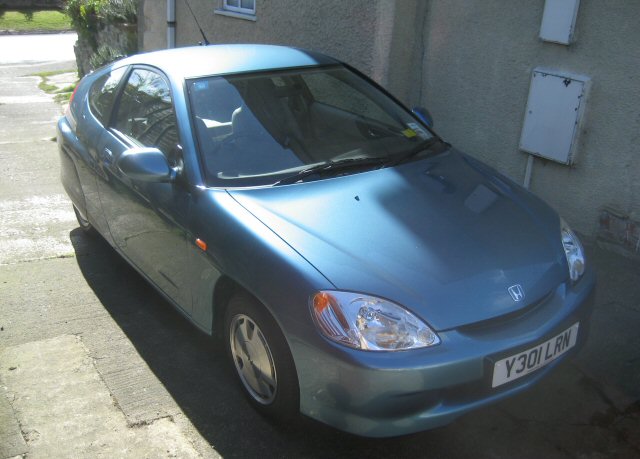 Hers
Two of only about 75 UK spec cars in the country! There are about 270 altogether regd with DVLA, but most are imports.
The bible for Insights on the internet is
www.insightcentral.net
an international site with a very active forum, and a few UK members.
The car is quite different from the Prius, which is a great machine in it's own right. No Prius knocking from me
The Honda Insight is a sporty Aluminium, ultra light, aerodynamic 0.25cd, 1L 3 cylinder Vtec, 5 speed manual, 115mph, 0-60mph 10 second, two seater. It has a small 10kw motor sandwiched between the engine and gearbox, basically it forms the flywheel. The motor assists the internal combustion engine during acceleration and hill climbing, it never runs on the electric motor alone.
It has a 120cell D size 6.5ah Nimh battery pack, and uses regenerative braking to recover energy, and autostop at junctions to cut fuel consumption. It also has a lean burn feature which means amazing mpg can be achieved.
To see an excellent UK produced video about the Insight click here. 100mb divx about 15 minutes long!
http://rapidshare.com/files/4019747/InsightVideoV2.AVI
My car's lifetime mpg over 80,000 miles is 92mpg, my wife's on her short five mile commute is 88mpg over 50,000 miles.
Our recent holiday trip to the Hebrides, nearly 2000 miles touring over two weeks with luggage gave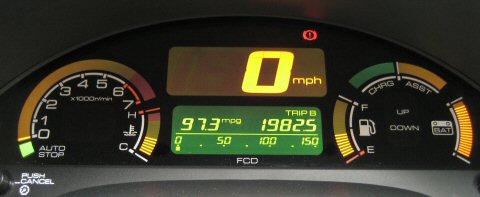 Over 100mpg is achievable on a decent run in good weather at 50mph, my personal best is 116mpg over 100miles. Being in tax band A <100g CO2/km the Insight is also tax free, and congestion charge exempt.
I love them and could not go back to normal
mpg ever again. Want a go in one? PM me, and if you are every up in Yorkshire we will see what we can do.
Regards Peter